As the psychotic hit man in "No Country for Old Men".
I am amazed at how Javier Bardem can re-invent himself in a persona completely different in each movie, as a Bond villain, or passionate artist.
The actor is a credit to his craft, whether you like the role or not.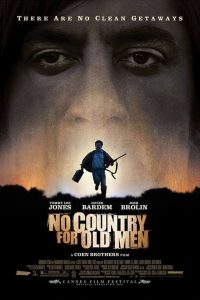 No Country For Old Men, from Amazon Movies
Javier Bardem movies
Javier Bardem posters
Javier Bardem autographed items
In my opinion, a good actor can assumes a role that is believable to the audience, even if it is markedly different from previous roles.  As the hitman in "No country for old men", I found Bardem to be psychotically creepy – intentionally so – because that is how the character is written.
I confess that I am a fan, and did not realize some of the other roles I have seen him in; most recently in the James Bond Movie, Skyfall.  Bardem was also in Woody Allen's "Vicky Christina Barcelona" (2008).
I hope you found my point of view enlightening and informative.  Consider sharing it!