I would take an educated guess that the Oscars will be around for a long time.
The Oscars are chosen by ballot by the members of the 

Academy of Motion Picture Arts and Sciences

. Membership is by invitation only and was originally extended only to writers, directors, actors, technicians, and producers. This elite club, with a membership of only 6,000 people, selects the nominees and votes on the winners.

[1]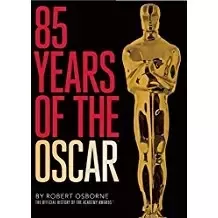 All the Oscars: (We Care About) – "
Here is a neat little reference book for Oscar fans. It lists the winners and nominees for all the Academy Awards we care about most. This new, expanded edition includes Best Picture, Best Actor, Actress, Supporting Actor, Supporting Actress, Best Director, Best Score, Best Song, Best Visual Effects, Best Animated Film, Best Foreign Language Film, and more, for all eighty-nine years of the Academy's history, from 1929 to 2017."  Available from Amazon Books.
With Money, Fame, Fortune, and an organized Academy leading the way, the Oscars are an established, working, and visible organization that will endure (I hope) for a long time.
In twenty years – and hopefully a lot more –  I hope we will be enjoying the Oscars and cheering for our favorite actors performances!
Thanks for reading my Blog!  Please like, upvote, and Share!