I am a fan of Daniel Craig and the James bond Movies. My is hope is that he moves on – he plays Bond with such a serious demeanor that it can detract from the film. He is also a transitional Bond – standing watch as the digital age overtakes the traditional trenchcoated spy.
Known details, courtesy of Wikipedia:

Just my .02 cents.
Daniel Craig as agent 007 in the opening scene of Spectre – in Mexico City during the "Dia de Muertos" (day of the Dead) celebration.
Daniel Craig autographs and Memorabilia, on Amazon
James Bond Memorabilia, on Amazon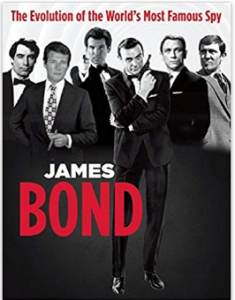 James Bond: The Evolution of the World's Most Famous Spy, from Amazon Books
Thanks for reading this, I hope you found my point of view enlightening – feel free to share!
James bond Movie Props on sale on eBay (very cool for Bond fans)