Actors are usually paid Union scale, sometimes more (if you have a good agent) and sometimes less (non-union work). 
Well-known actors may also be compensated based on their draw (fanbase and box-office numbers).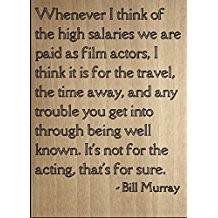 Here is some 2017 reporting on actor salaries:
Hollywood's Salary Report 2017: Movie Stars to Makeup Artists to Boom Operators – Hollywood Reporter
Full List: The World's Highest-Paid Actors And Actresses 2017 – Forbes
Hollywood's 14 Highest-Paid Actors All Make More than Its Highest-Paid Actress – Vanity Fair
Not every actor is making $20 million per movie – casts can be large and even background actors make something; Unknowns will often act for free just to build their body of work and get exposure.  Money is just one of the ways we can measure success in the quest for fame!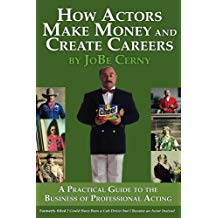 Here's hoping my actor friends monetize their careers and enjoy great success, on and off the big screen, – Alan
Thanks for reading – Feel free to share with your actor friends!