While tempted to be snarky here, I believe that you have a serious concern. I implore you to treat your height as an advantage, and not a handicap, so that you can focus on roles and audition pieces that work well with a tall actor.
Matthew McGorry  7′ 6″
Andre' the Giant  7′ 4″
Peter Mayhew 7′ 2″
Richard Kiel  7′ 1″
Ted Cassidy 6'9″
brad Garrett 6′ 8″
Maybe you have heard of these actors.
The most important thing an actor can have is not a physical attribute, it is DRIVE. DESIRE. The need to practice your craft and be the best – to inspire people around you so that your ability to convey emotion and empathy WINS THEM OVER. Without nurturing your acting chops, you will not win roles.
So, figure out the best way to showcase your stature, look at the manner and dress of similar actors, and refine your style. Take acting classes – Go on auditions – LEARN and ADAPT. It is not easy, but there are rewards to being a good actor, even if you don't become a "successful" actor. Understand that financial success does not always mean success as an actor.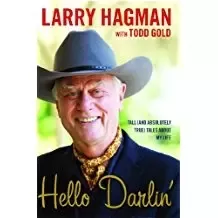 Sometimes our perceived handicaps are, in reality, great strengths!  Have your "Ugly Duckling" moment, so that you can free yourself to explore roles that only tall actors can play well.
Get out there and Break a Leg!
Note: This is an expanded blog from my answer published on Quora